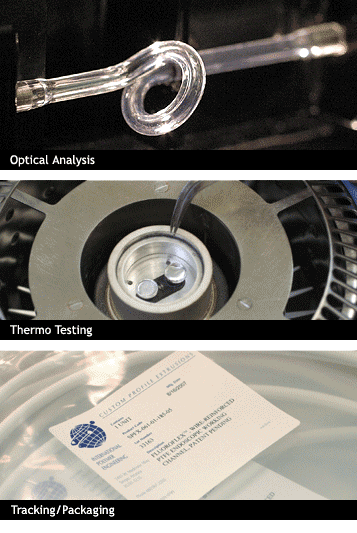 IPE's testing and analysis procedures insure all of our products meet the stringent quality standards our customers require. We constantly inspect for any particulate matter that may limit performance in your application. Our Class 10,000 clean rooms assure you of the utmost attention to your purity needs.
To maintain test efficiency, we continually evaluate product test flow and cycle time optimization, ensuring that product testing is a true extension of the manufacturing process.
We take great pride in our ability to maintain full traceability on all parts that we manufacture. With extensive traceability, using our vendor lot numbering system we can track equipment, inspectors, date of shipment, as well as the material lot from which the product was produced.